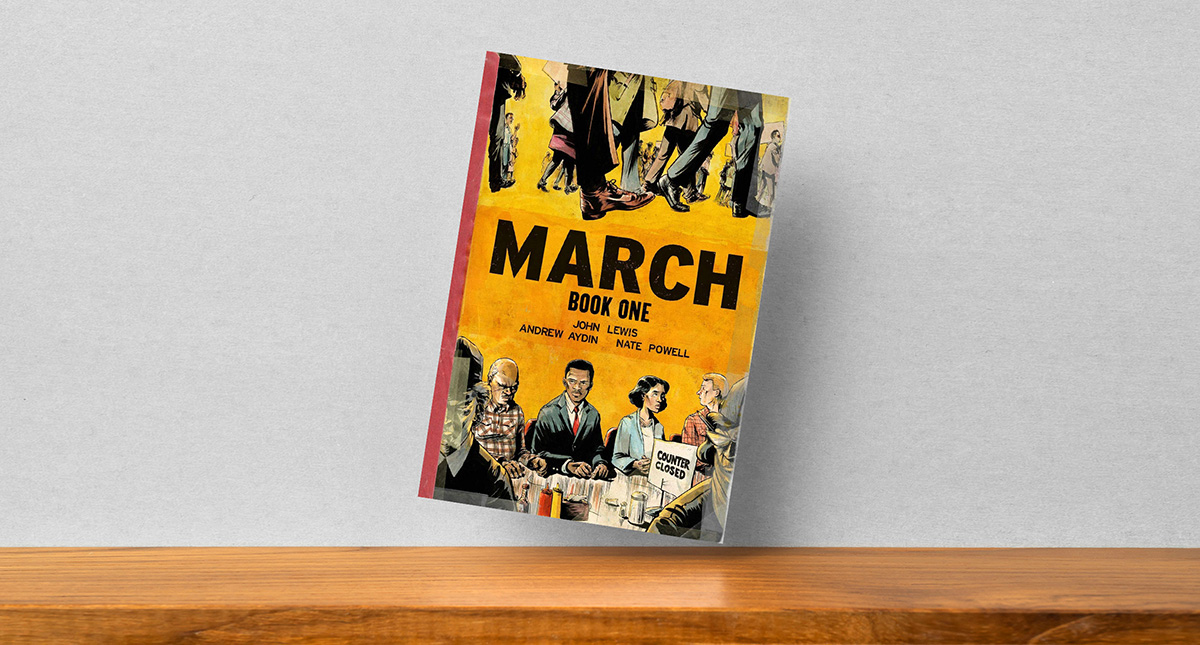 BOOKS THAT EMPOWER
MARCH
By John Lewis, Andrew Aydin, Nate Powell
Congressman John Lewis was an American icon, one of the key figures of the civil rights movement. His commitment to justice and nonviolence took him from an Alabama sharecropper's farm to the halls of Congress, from a segregated schoolroom to the 1963 March on Washington, and from receiving beatings from state troopers to receiving the Medal of Freedom from the first African-American president.
To share his remarkable story with new generations, John Lewis wrote March, a graphic novel trilogy, in collaboration with co-writer Andrew Aydin and New York Times best-selling artist Nate Powell.
Called "riveting and beautiful" by the Washington Post, March is now required reading in many schools.